The leaves are falling, and the skies are grey—it's that time of year again where we say goodbye to the late sunsets of summer and start prepping for Alberta's fall weather. As most Albertans know, fall doesn't last long before winter rolls around—which is why it is so important to prepare your home during autumn weather.
Not sure where to begin? Our team at Big 5 Exteriors has you covered. So, before you start asking how much snow an Albertan roof can hold, keep reading this post to learn how you can protect your home from Alberta's harsh weather in the coming months.
See also: Alu-Rex gutter protection systems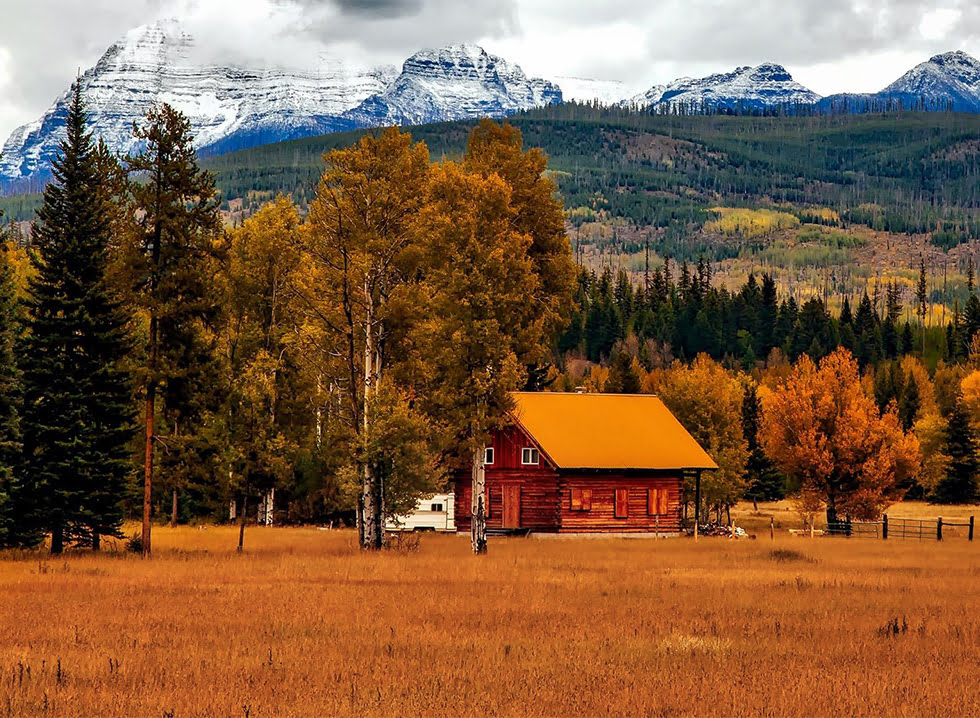 Check Your Roof
If you live in Alberta, you know there's a high chance of snowfall in the fall months. Early inspection of your roof can help prevent leaks and water damage from harsh rain or melting snow.
The first part of preparing your roof for fall weather is to trim any trees that may be pushing against the roof or side of the house. Trimming these trees will help prevent leaves, branches, or garbage from collecting on the roof and in the eavestroughs.
Next you'll want to inspect the roof itself. If you have shingles, look for any curling or blistering, and for any cracked or missing shingles. If you spot any of these things, you'll want to have them replaced as a protective measure.
If you find that much of your roof is damaged, it may be time to invest in replacing the entire roof—but even small roof repairs should be carried out by professionals to ensure success and protect your warranty. Give us a call and get help from an experienced roofing pro.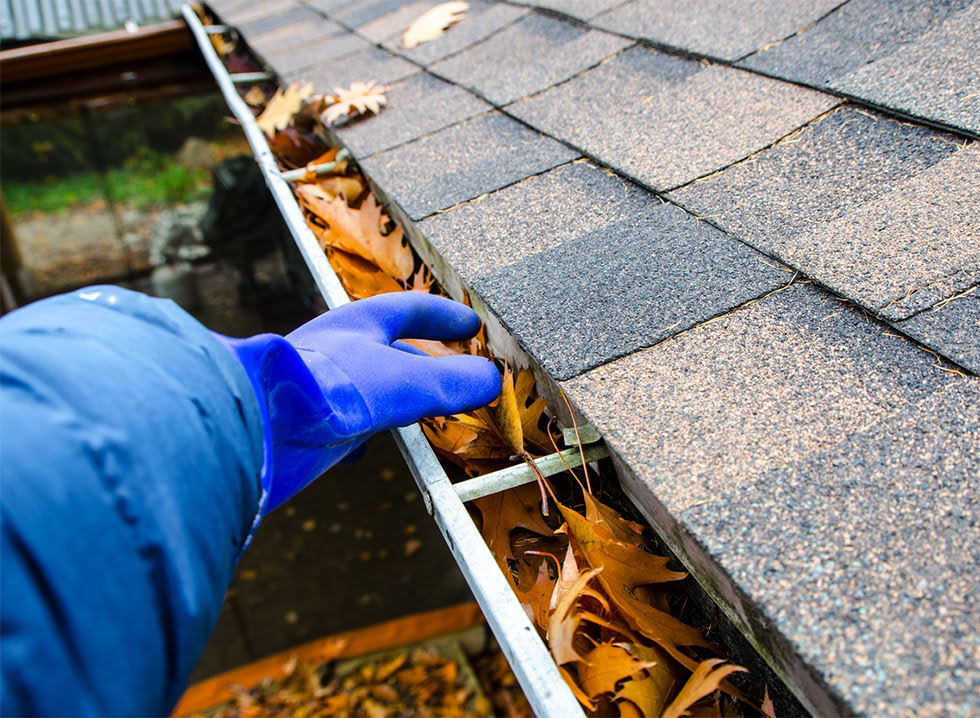 Check Your Downspouts and Eavestroughing
Hopefully you followed our earlier advice and thoroughly cleaned your eavestroughs when you went up to inspect your roof. But it's possible that your home's drainage system needs more attention than a simple de-gunking.
It's important not to ignore your eavestroughs and gutters. Remember: if they don't function properly, they can't carry water off the roof and away from your home. This eventually leads to water running off the roof (if it doesn't leak through first) and pooling near the foundations, which can cause structural damage and even flooding.
Backed-up water can also freeze in your eavestroughs during winter, forming ice dams that prevent them from draining water effectively. Large ice dams can even weigh down your eavestroughing to the point where it gets warped and comes loose from your home
After you finish cleaning the eavestroughs, look along the length of your gutters for signs of damage. Bent, cracked, or broken sections need to be repaired or replaced so the whole system can keep carrying water away from your home effectively.
Pay special attention to areas where sections of eavestroughing come together (like corners), and the areas where they attach to your roof. The metal in your eavestroughs has likely expanded during the summer's warm temperatures, which can cause warping and separation in these places.
We don't recommend trying to repair or replace eavestroughing yourself—it's difficult to do properly and often presents more risk than it's worth. Give us a call instead and get help from an eavestroughing expert.
Check the Siding of Your House
It might be something you'd overlook, but taking the time to inspect your siding in the fall and making the necessary repairs can reduce costly fixes on your home in the long run. Take a walk around your house and inspect the panels for any cracks, deterioration, or damages.
A little warping on materials like vinyl is normal after particularly hot bouts of summer weather, but if you notice cracks then you may want to consider investing in new vinyl siding for your home. Replacing your siding will also give you an opportunity to check the wood underneath for signs of rot or termite activity.
Alternatively, you can provide reliable long-term protection for your home by using hardie board siding. Hardie board offers next-level durability and protection from inclement weather. It doesn't warp in extreme temperatures, it's essentially hail-proof, and it's even fire resistant.
See also: Vinyl Siding vs. Wood Siding vs. Hardie Board Siding vs. Stucco: Pros & Cons for Each
Once you've assessed the condition of your siding, you'll want to clear away nearby plants, bushes, and trees. These can blow into your siding during high winter winds, or collect snow that eventually melts and pools near the foundations, leading to moisture damage.
Cleaning your siding is also a great way to make sure dirt or dust doesn't sit on it all winter—as this can trap moisture once it builds up. Use a bucket of water with a little soap (dish detergent should be fine) and a gentle sponge to wipe your siding down by hand.
Check Your Home's Foundation
The foundation of your house plays an important part in keeping your house level and above ground. Checking your foundation is quick and easy, and detecting early signs of damage often prevents costly repairs. Take a walk around your home and thoroughly look at your home's foundation. Below are some things to look out for.
Water Damage
If you notice any moisture or water pooling around the exterior of your home, this could be an indication of a broken or leaking pipe in your home. Be sure to find the source of the moisture and have it fixed, as moisture and water can rot the wood in your home or shift the soil your house is sitting on—which can make it structurally unsound.
Cracks
It may sound obvious, but look for any cracks in your home's foundation. These are signs of pressure or stress on your foundation—but don't panic; small cracks in the foundation are common.
The key thing is to address small cracks before they have a chance to grow. Here's an easy way to tell if a foundation crack is serious: try covering it with weatherproof paint. If the paint chips or cracks off during the coming weeks, this means the crack is growing and may be cause for concern. Get in touch with a basement repair professional for help.
Floors
Another sign you need foundation maintenance is to look for warping, buckling, sloping, or cracks in your floors. If you notice any of these issues, it may mean your foundation is shifting, which can lead to sagging ceilings and the movement of support beams.
Windows, Doors, & Other Seals
Although the cold climate of Alberta is inescapable, you can prepare your home for this weather by checking the weatherproofing around your home. Pay special attention to areas like windows, doors, and skylights.
Check these areas for any drafts, then inspect the sealing strips for damage. Many homes in Alberta have these strips along doors and windows that lead outside.
Normal wear and tear damages these seals over time and allows heat to escape out of your home, raising the cost of your utilities. Replace these seals to keep the heat inside your home.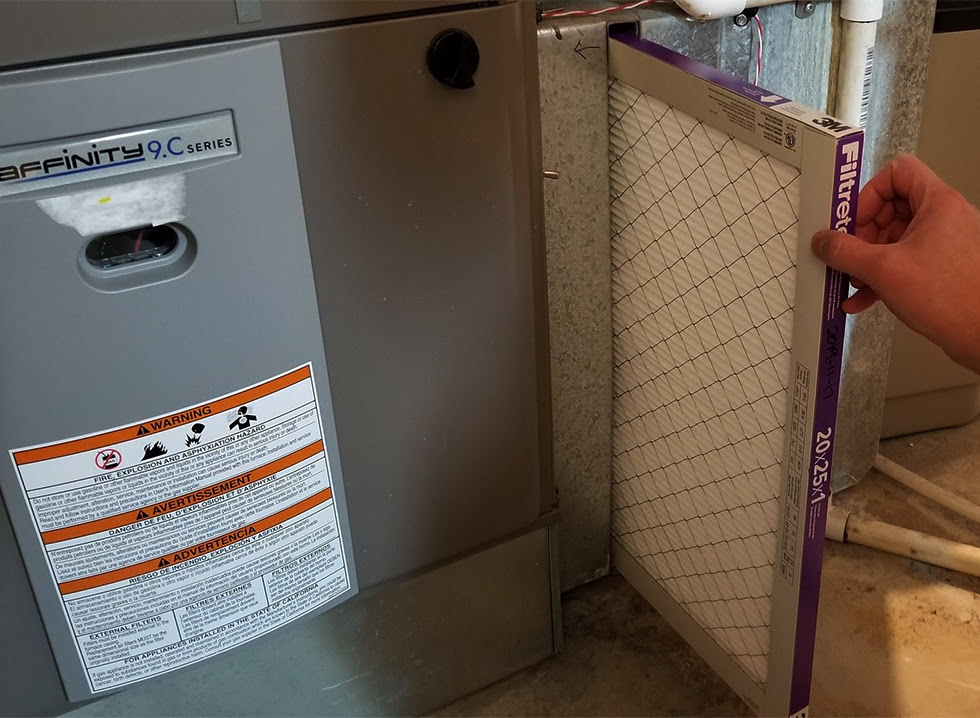 Prep Your Furnace
Dropping temperatures mean it may be time to crank up the heat in your home. To make the most out of your furnace, you will want to consider a couple things. First, check the furnace filter to make sure it's clean and ready to go—otherwise, replace the furnace filter to get the best efficiency in heating your home.
You will also want to check that your carbon monoxide and smoke detectors are working properly and the batteries are full. Press the test button on each device to ensure they're charged and ready to alert in case of an emergency.
Additional Fall Maintenance Tasks for Total Peace of Mind
You're almost done, but there are a few more things you'll want to do if you want your home to be fully prepared for the end of autumn.
Don't forget your outdoor faucets! These can freeze in Calgary's cold weather and cause pipes to burst inside your home. Close the valves for these faucets and then open them up to let out any remaining water. If you can't shut the valves off (some properties don't have them), try wrapping them with styrofoam to insulate them.
Make sure to check any exterior intake vents for your HVAC system as well, as debris frequently builds up in these places over the summer. Animals sometimes even like to nest in these spots, so cleaning them up and keeping them clear of refuse is a great way to deter unwanted house guests from entering your home when the weather turns cold.
Preparation is Key for Alberta Homes
Following this guide can prepare your home for fall in Alberta—and the winter that comes afterward. Getting ahead of the changing weather will help save you money in the long run and give you peace of mind as the weather turns cold. If you feel like you need advice from an expert, call Big 5 Exteriors for a free quote. We'll be happy to take care of your roofing, siding, and eavestroughing needs.