Hardie Board Siding

---
Upscale your home with premium siding that improves curb appeal and resale value (oh, and it looks great, too).
Request A Quote
Eavestroughing
& Gutters

---
Hundreds of Thousands of
Feet Installed Since 1984

Request A Quote
Hardie Board Fibre Cement Siding
---
Since 1984 – Expert Contractors You Can Trust
---
Designed for Alberta's Unpredictable Climate
Hardie Board fiber cement siding has numerous advantages compared to other siding types. It provides superior resilience against Alberta's hail, snow, wind, rain, and massive temperature fluctuations. When the hail comes, feel good knowing your siding was designed and engineered for it.
Unmatched Longevity
Thanks to the robustness of the materials used in Hardie Board siding, along with Hardie's proprietary ColorPlus® technology, your investment in Hardie Board will look as good 10 years from now as it does the day we (expertly) install it.
Incredible Fire Resistance
Fiber cement is a non-combustible material, making it a great choice when looking at ways to improve the fire resistance of your home. Some insurance companies even offer lower premiums as a result!
5 Year Installation Warranty, 30 Year Material Warranty

We recognize the investment in your home you are making when you install new Hardie Board siding. That's why we warranty our installations with our Big 5 Year Warranty: we guarantee that our installation will be free of defects and will perform as intended. If not, give us a call- we're here to make sure you're happy!
Note: acts of god or weather events beyond our control are not part of this warranty. No material can withstand extreme weather events beyond the normal of what Alberta experiences.
See what people are saying
Testimonials
---
Big 5 recently installed new eaves troughs on my mother's home. They did such a great job that I hired them to redo the eaves on my home. Once again they did a fantastic job. In both cases they had to solve some difficult issues. Their experience really shone through as, in both instances, they came up with good solutions to these challenging issues. The installers were very professional, skilled and courteous. Their excellent work sells itself as they have since been hired by several of my neighbors.

I wanted to send a quick email expressing my appreciativeness for the paint job done at my home. The gentleman was very professional and did a remarkable job. I am so happy with the results and felt it was necessary to pass along my appreciation.
I can't wait for the rest of the work to commence and thank you again for your help.
What to Expect During Your Hardie Board Siding Installation
---
Working with us is easy! With over 30 years in business, we know a thing or two about keeping the quoting and installation process simple.
Here's what to expect when working with the siding contractors at Big 5 Exteriors:
---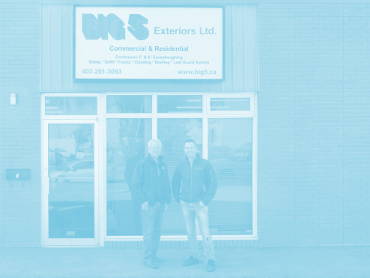 Initial Contact & Project Assessment
This begins as soon as you give us a call or send us a quote through our website. We will connect with you to learn more about your project, including any special details or requirements that you may have. We can also confirm the color of hardie board you're interested in looking at (if you know already, if not we'll bring some samples when we meet).
We will then schedule a time for us to come to your home or business to do an in-person quote.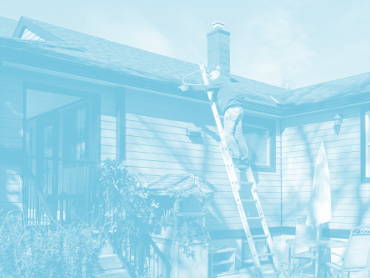 On-Site Measurement & Quote
During our initial conversation we will arrange a day and time for us to arrive. You do not need to be home or on-site for us to measure and quote your hardie board siding. Of course, we like it when you are on-site as we enjoy meeting our clients and getting to know them.
Our measurements cannot be done remotely- they are done on-site to ensure accuracy. Please ensure we have access to your property and that any dogs are out of the yard while we are there.
Once the measurement is completed and the quote is prepared, we will then provide you the quote via e-mail. We will only charge what is listed on the quote; we don't believe in surprise bills, and so we don't run our business that way.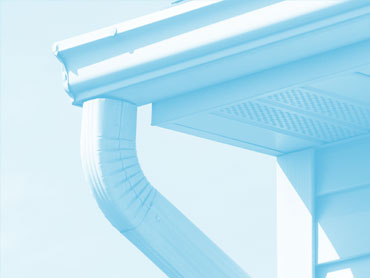 Removal of Siding & Installation of Your New Hardie Board!
Once the quote is accepted, we will arrange a day for us to come complete your hardie board installation.
We start by assessing the area for any items that could be hazards or damaged. We take note of sheds, power lines, and any other exterior fixture that may influence how we complete the job.
Old SIDING Removal
Our team removes your old siding, taking care to ensure we do not damage your home or surrounding property. We organize all the old siding in a pile so we can clean it up easily once we're done.
Where possible, siding is recycled or composted (if wood). We dispose of old siding appropriately and do not dump it anywhere other than a recycling facility or the city dump.
Hardie board Siding Installation
With the old siding removed, our crew gets to work installing your new Hardie Board. Installation time varies based on your home and how complicated its facade is.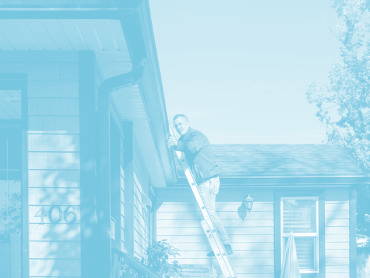 Visual Inspection
With your new siding now installed on your home (hooray!), we perform a thorough visual inspection to ensure that the isntallation quality is up to standard. Any gaps or defiencies are noted and are either repaired on the spot, or a time is arranged for our crew to return and fix it up.
We do not consider the job done until you have an awesome install that you are satisfied with.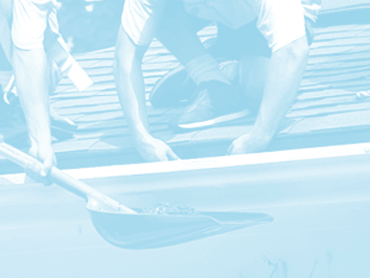 Clean up
We're just about done! Now that you're new siding is installed, we clear up the mess! This includes hauling away/disposing of any materials we removed from your home as we tore down your old siding, checking to ensure we haven't left a trail of metal shavings/screws/etc. and that your property is looking as good once we're done as it did when we arrived.
Enjoy your new Hardie Board!
Frequently Asked Questions About Hardie Board Siding

---
Hardie Board is a bit more intense than typical vinyl siding due to the material itself. Installation times take a bit longer as a result. Generally, the removal of old siding and installation of Hardie Board takes a few days (for a standard size home), but we'll provide you with an estimate once we've come and assessed your property.