Thousands & Thousands of Feet Installed in Calgary & Area
---
Fascia
Since 1984, we have installed hundreds of thousands of feet of fascia on homes and businesses in and around Calgary.
Most homes have fascia (also called "fascia board"), which serves an aesthetic purpose in addition to its structural one.
Whether its a new build that requires fascia, or if we're replacing fascia at the same time we do your eavestroughing or siding, you can trust Big 5 for a job well done.
Soffit
Look up, look waaaaay up (okay, maybe not that high up), and you'll see your soffit. 
In addition to complementing your exterior, soffit helps your home ventilate air – particularly into (and out of) the attic. We've installed nearly as many feet of soffit as we have siding and eavestrough (which is quite a lot).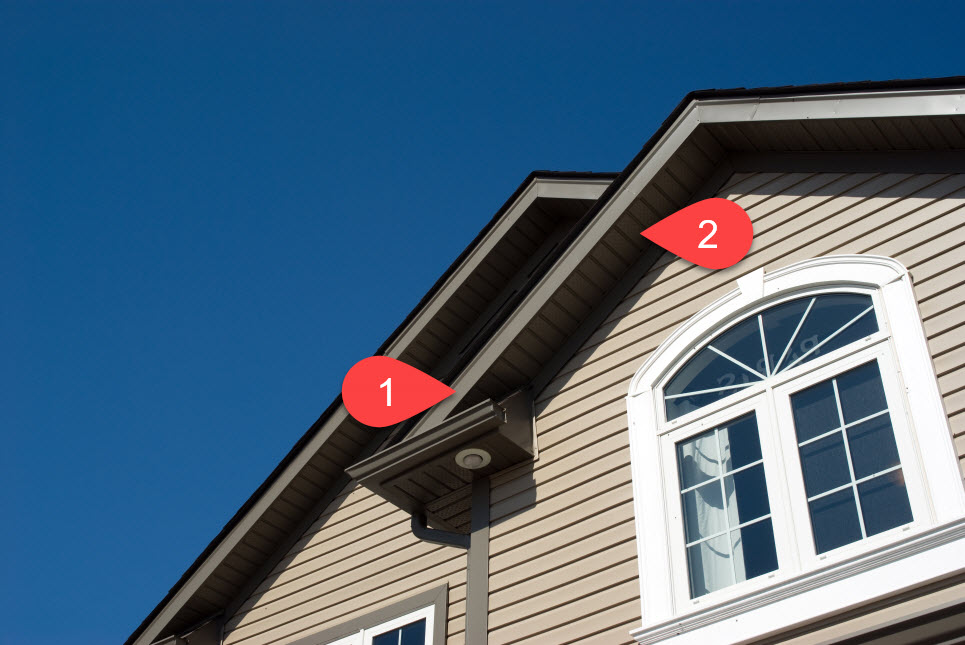 1 – Fascia
The visible face of rafters are capped with a (typically) wooden board (hence, "fascia board"). Coloured aluminum trim protects the fascia and complements your home's aesthetic.
2 – Soffit
Ventilated and coloured to match your trim, soffit protects against rodents while allowing your home to breathe. Soffit facilitates proper ventilation (in addition to looking good).
Exterior Services
---
CONTINUOUS 5" & 6" EAVESTROUGH
With a variety of colors to choose from, you are sure to find the right look for your next project! Our continuous eavestrough avoids seams, unlike "mix and match" eavestrough available at your local hardware store. This means that our eavestrough will not leak on on those straight runs. As well, our eavestrough is made from high-quality, durable aluminium and will likely last longer than the building we put it on.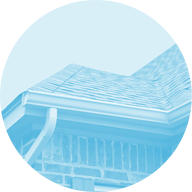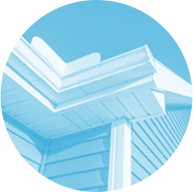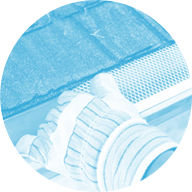 LEARN MORE ABOUT OUR EAVESTROUGING SERVICES
DOWNPIPE INSTALLATION & REPAIR
Like our aluminium eavestrough, we use the best quality downspout available on the market today. Our downspouts come color matched to your eavestrough and/or siding and is an effective and attractive way to rout water away from your building.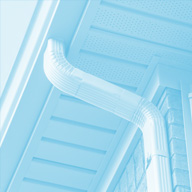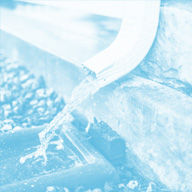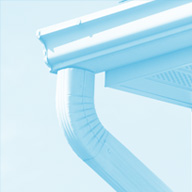 Learn More About Our Eavestroughing & Downspout Services
FASCIA
With aluminium fascia your eavestrough will have an attractive and durable surface to adhere to. Aluminium fascia prevents water from rotting the wooden fascia boards, ensuring that your eavestrough remain securely mounted exactly at the right spot and slope!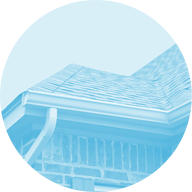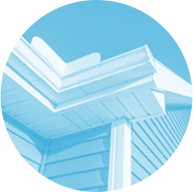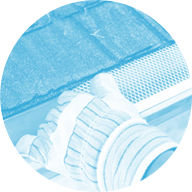 SOFFIT
We use high-quality soffit that is attractive and durable. Like aluminium fascia, aluminium soffit not only increases the aesthetics of your home but also ensures that it keeps water exactly where it is meant to be: out!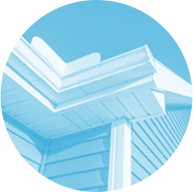 WINDOW CLADDING

Widely regarded as "the ultimate" choice for that modern, refined look, aluminium window cladding is a great choice if you are seeking a durable way to surround your windows.

ALU-REX LEAF GUARD SYSTEMS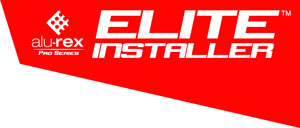 Tired of clogged eavestrough? Alu-Rex leaf guard systems are the industry leaders in functional eavestrough guards, ensuring that you'll never have to clean your eavestrough again!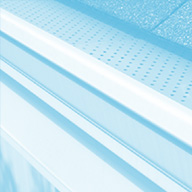 ---
Learn more about our eavestrough services
ROOFING
We've been working on roofs for over 30 years- you could say we know our way around! Using high quality architectural ashpalt shingles, your new roof will look great and stand the test of time. All our roofing installations are covered by our 5 year installation warranty and a lifetime warranty on the materials.
Need your roof repaired? Trust our experts and get the repair done right!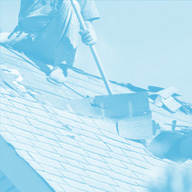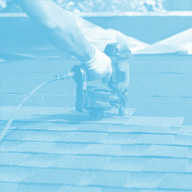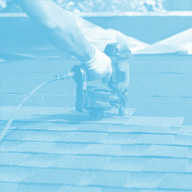 Learn more about our roofing services
Siding, Eavestrough, And Roofing Installation & Repair
Serving Calgary & Area
---
Alu-Rex Leaf Guard Systems

Alu-Rex leaf guards keep your eavestrough free of leaves and other debris. It also acts as an incredibly strong hanging system for your eavestrough.

Window Cladding

Aluminum window cladding is a great way to enhance the look of your home.

Exterior Painting

Professional painting services for your home or business.

Feature List Item 6
See what people are saying
Testimonials
---
Big 5 recently installed new eaves troughs on my mother's home. They did such a great job that I hired them to redo the eaves on my home. Once again they did a fantastic job. In both cases they had to solve some difficult issues. Their experience really shone through as, in both instances, they came up with good solutions to these challenging issues. The installers were very professional, skilled and courteous. Their excellent work sells itself as they have since been hired by several of my neighbors.

I wanted to send a quick email expressing my appreciativeness for the paint job done at my home. The gentleman was very professional and did a remarkable job. I am so happy with the results and felt it was necessary to pass along my appreciation.
I can't wait for the rest of the work to commence and thank you again for your help.