Roofing Services
---
New Installations & Reroofing
Roofing contractors you can trust – 30+ years experience
Request A Quote
Roofing Services
---
New Installations & Reroofing
Roofing contractors you can trust – 30+ years experience
Request A Quote
New Roof Installations, Reroofing, & Roof Repair Services. Serving Calgary Since 1984.
---
Services Backed By Our Big 5 Year Warranty – Expert Contractors You Can Trust
---
Durable Architectural Shingles Provide
a Long, Trouble Free Life
While we can build your new roof using nearly any type of shingle, our preference is the architectural shingle. These shingles are extremely durable, more attractive than conventional asphalt shingles, and are just as cost effective over the long-term.
Suited to Calgary's Often-Bizarre Weather
Architectural shingles are more durable than the typical 3-tab asphalt shingles. They are built better and are easier to properly install and secure to your roof. This means that they are more likely to remain in place during bouts of extreme wind and hail. If you live in northern Calgary or in Airdrie (aka, the "Hail Belt"), these shingles are better suited to the beating they'll receive.
Fast, Professional Installations
We have worked hard over the last 30 years to build a reputation based on a quality product and good business practices. Our installation crews are experts in their field. When we get to work, you can expect a job done right- on time, and on budget.
5 Year Installation Warranty, Lifetime Material Warranty
We recognize the investment in your home you are making when you install a new roof. That's why we warranty our roofing installations with our Big 5 Year Warranty: we guarantee that our installation will be free of defects and will perform as intended. If not, give us
a call- we're here to make sure you're happy!
Our roofing itself is backed by the manufacturer's limited lifetime warranty, which covers you against manufacturers defects. Note that hail damage is not inclusive of this warranty.
See what people are saying
Testimonials
---
Big 5 recently installed new eaves troughs on my mother's home. They did such a great job that I hired them to redo the eaves on my home. Once again they did a fantastic job. In both cases they had to solve some difficult issues. Their experience really shone through as, in both instances, they came up with good solutions to these challenging issues. The installers were very professional, skilled and courteous. Their excellent work sells itself as they have since been hired by several of my neighbors.

I wanted to send a quick email expressing my appreciativeness for the paint job done at my home. The gentleman was very professional and did a remarkable job. I am so happy with the results and felt it was necessary to pass along my appreciation.
I can't wait for the rest of the work to commence and thank you again for your help.
What to Expect During Your New Roof Installation
---
Working with us is easy! With over 30 years in business, we know a thing or two about keeping
the quoting and installation process simple.
Here's what to expect when working with the roofing contractors at Big 5 Exteriors:
---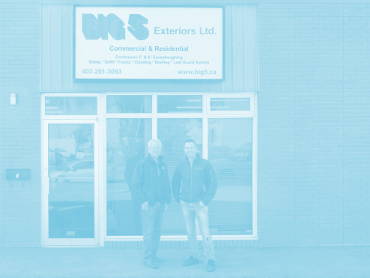 Initial Contact
& Project Assessment
This begins as soon as you give us a call or send us a quote through our website. We will connect with you to learn more about your project, including any special details or requirements that you may have. We will also confirm the colour and style of shingle that you're looking for. If you aren't sure, we are happy to assist you in this area.
We will then schedule a time for us to come to your home or business to do an in-person quote.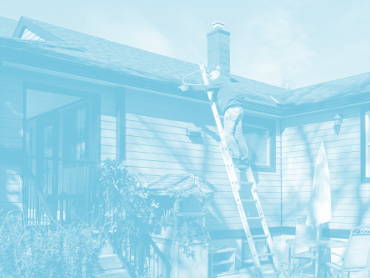 On-Site Measurement & Quote
You do not need to be home or on-site for us to measure and quote your new roof. Of course, we like it when you are on-site as we enjoy meeting our clients and getting to know them.
We will first assess your existing roof, looking for any areas that are damaged or where the installation process may be complicated by hazards or defects in the building itself. If we find anything we're concerned about, we'll be sure to promptly let you know!
Once the measurement is completed and the quote is prepared, we will then provide you the quote via e-mail. We will only charge what is listed on the quote; we don't believe in surprise bills, and so we don't run our business that way.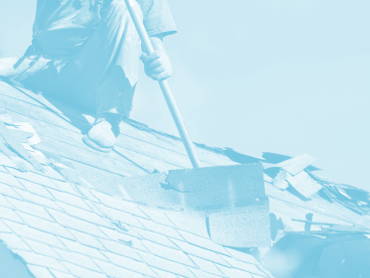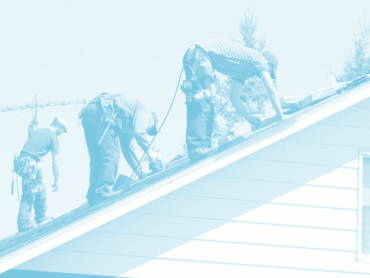 Removal of Your Old Roof,
Installation of Your New Roof
Once the quote is accepted, we will arrange a day for us to come begin your new roof installation. We start by assessing the area for any items that could be hazards or damaged. We take note of sheds, power lines, and any other exterior fixture that may influence how we complete the job.
Removing Your Old Shingles & Underlayment
After we assess your home and property, we begin removing your old shingles/underlayment. We are mindful to be respectful of your building and property, taking care to ensure we don't cause any unnecessary damage.
We will pile your old shingles neatly so that they are easy to dispose of. We will dispose of the old shingles/underlayment for you; if possible, we will recycle your old shingles (assuming they are made of a recyclable material).
Roof Deck Preparation & Drip Edge Installation
Now that the old shingles/underlayment have been removed, we can inspect the roof deck for any areas that may require repair. If repairs are required, we will do so using the same thickness of wood.
Once we are satisfied that the roof deck is good to go, we will install metal drip edge. This material directs water from the roof into the eavestroughing.
Installation of Ventilation Pieces
Prior to installing new shingles, we ensure that all appropriate building codes (as specified by the Province of Alberta) are being followed. Proper ventilation is crucial in order to vent excess heat and water vapour.
Installation of the Water Barrier and Underlayment
We install new ice/water barriers and underlayment as per building codes. If you opted for more comprehensive water barrier/underlayment options during the quoting process, we will install those per the agreed-upon quote.
Flashing
Waterproof flashing is installed per building regulations to ensure that water does not seep into your home from chimneys, vents, etc.
Shingle Installation
With the other components out of the way, we can finally install the "roof" part of your new roof! We use corrosion-resistant nails during the installation to ensure many years of trouble-free protection.
For most homes, the new roof installation process can take anywhere from
3-5 days to complete.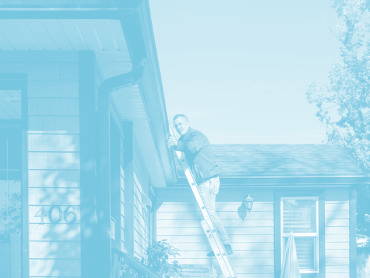 Visual Inspection
Your home is already looking great with its new roof. However, before we consider anything complete we perform a comprehensive visual inspection. We're looking for anything that doesn't meet our high standards.
Any deficient areas are identified and then repaired. If we are unable to rectify any found deficiencies prior to leaving the jobsite, we will organize a time for us to come back and rectify the problem. It is rare that we have to touch up our work, but it's important that we are meticulous in our inspections!
We take great pride in our work, and our goal is to leave your satisfied enough to recommend us to your friends, family, and colleagues.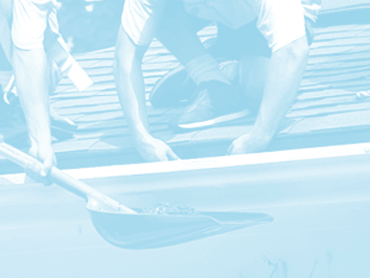 Clean up
We're just about finished! Now that everything is installed, we will collect your old roofing materials as well as any debris that may have been created during the installation process.
Once clean up is complete, we pack our things, perform a brief final inspection of the premises, and then take off. Our goal here is to leave your property looking as good or better than when we arrived.
Roofing FAQ
---
The installation time associated with a new roof can vary wildly based on the project. For most homes, installation takes between 3 and 5 days. However, the complexity of the job, condition of the underlay, and other variables will influence this time. We will provide you with an estimate after we have assessed your home.