Summary:
Consider doing your own roofing work if you have experience and the necessary skills.
However, there are building code standards that must be met and deviating from them can be costly.
Proper ventilation is important to avoid moisture-related damage to the roof and home.
Alberta's building codes specify the placement and quality of components such as flashing and eaves.
Installing a new roof is a labor-intensive process and requires proper materials and installation to avoid expensive repairs.
Hiring experienced professionals can ensure that your roof meets all requirements and is installed properly.
If you're handy, the thought that you could save a bunch of money by doing your own roof yourself has probably crossed your mind.
Don't let us discourage you, either. If you've got the chops needed to complete the project, do it! There's nothing better than the feeling of a job well done, and saving some cash in the process is always a good thing (especially in this economy).
However, before you get started on the project (replacing your old roof or installing a new one is a big job), we thought we'd highlight a few points that may influence whether or not you decide to do your own roofing work. Mandatory Plug: We Are Experienced Roofers & Would Love a Chance to Take Care of Yours!
YOUR ROOF MUST MEET ALBERTA BUILDING CODES
Alberta's building codes regarding the standards for your roof are very specific.
These codes dictate ventilation, water proofing, flashing, eavestrough, slope, load, and more. The codes go so far as to specify the required snow load and other aspects of the roof.
These requirements serve to ensure the quality and integrity of the roof, as well as ensure the dwelling itself remains properly secured from the elements. It can be tempting to skirt some of these rules to save time or material costs- we do not recommend deviating from code, as we build our roofs to meet or exceed the requirements outlined in the building codes.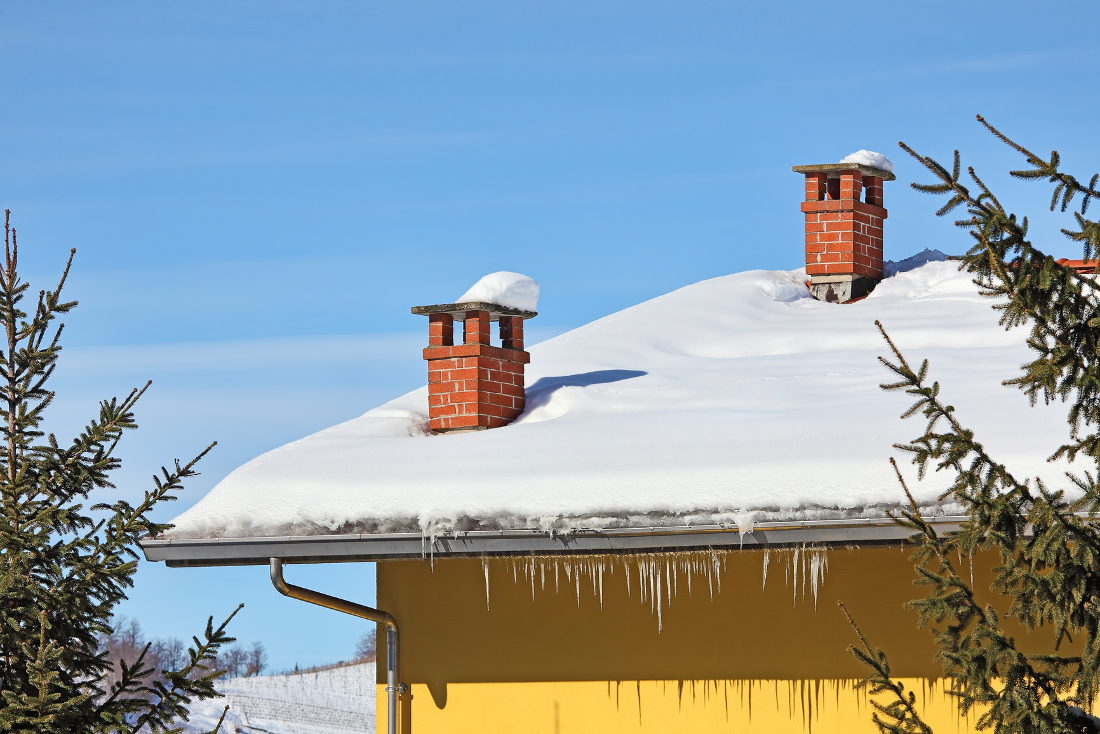 Ventilation
A properly ventilated roof is vital to avoid excessive humidity in the home (and attic). This greatly reduces moisture-related deterioration of the roof and home overall. Codes regarding ventilation are quite specific.
Ensure that the roof meets ventilation requirements or you may find yourself undertaking an expensive (and unnecessary) renovation to fix it.
Eavestrough, Flashing, Shingles, & Other Materials
Alberta's building codes specify where components, such as flashing and eaves, must be placed and the frequency of their placement. The type, quality, and standards expected of these materials are also specifide.
Read the Complete Codes
You can read all the codes that regulate the installation of asphalt roofs at the Alberta Roofing Contractors Association website.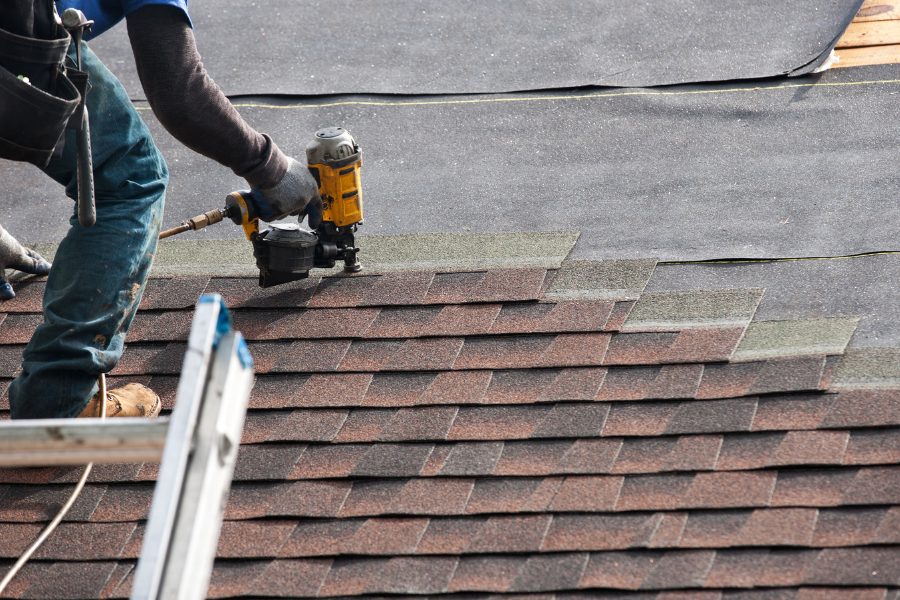 INSTALLING A NEW ROOF IS A LABOUR-INTENSIVE PROCESS
It's easy to underestimate the amount of work that has to go into a proper roof installation.
From transporting the required materials to the jobsite and physically getting them on the roof, to the actual installation, to properly cleaning up and disposing of the old roof, there's no denying the size of the job a roof installation really is. Hauling a couple dozen 70lb boxes of shingles up a ladder is a challenging job for anyone.
There are other aspects to consider, too, like material warranties and ensuring proper installation.
Material Manufacturer Warranties Often Require Professional Installation
If you're a contractor and carry the appropriate experience and certifications, this isn't a problem for you. However, if you don't, you may find the lack of warranty a challenging obstacle to overcome. This is especially true considering how wind and hail-happy our weather has been the last few years.
Roof Repairs Due to Improper Installation Can Get Expensive
We repair a lot of roofs every year, and a good quarter of the repairs that we do are a result of improper installation in the first place.
The average cost of repairing a 10×10 section of the roof is around $600. All it takes is a couple of small holes, improperly install shingles, or other defects in the installation to start nickel and diming you. A couple of small repairs can add up, and before you know it, you haven't really saved any money at all.
DO YOURSELF A FAVOUR- HIRE THE PROS!
We've been installing roofs in Calgary (and area) since 1986 and have the experience needed to get the project done on time and on budget. Before you go DIY, give us a call and get a no-obligation quote. We will do our best to give you a great price for a professional installation.