SUMMARY:
Roof Maintenance: Inspect for damage, clear debris, check shingles, vents, and skylights, and address potential leaks.
Eavestroughs & Gutters: Clean out debris, ensure structural integrity, check for optimum drainage, and consider alu-rex leaf guard systems.
Siding: Examine for cracks/damage, clear vegetation, clean off dirt and organic matter, and possibly repaint.
Deck & Fence: Check boards and fasteners for rotting or damage, ensure structural integrity, and apply protective sealing.
Driveways & Walkways: Address cracks or damage in asphalt and concrete, ensure proper sealing and protection against weather.
The sun is shining, the birds are chirping, and hats and mitts are packed away; spring has sprung.
It's never too early to check off a few items on that spring maintenance checklist. The cold, snowy winter can do some real damage to parts of your home's exterior. That's why when spring rolls around don't waste any time getting outside to see what needs to be done.
Not sure where to start?  Check out what we here at Big 5 Exteriors have on our spring checklist.
STARTING FROM THE TOP: YOUR ROOF
---
The Roof! The Roof! The Roof is leaking water!
That's your worst case scenario. But it's not always the easiest to figure out. Sometimes leaks can be hidden by loose shingles or a piece of damaged flashing. Survey your roof from the ground first to see if there are any obvious signs of damage.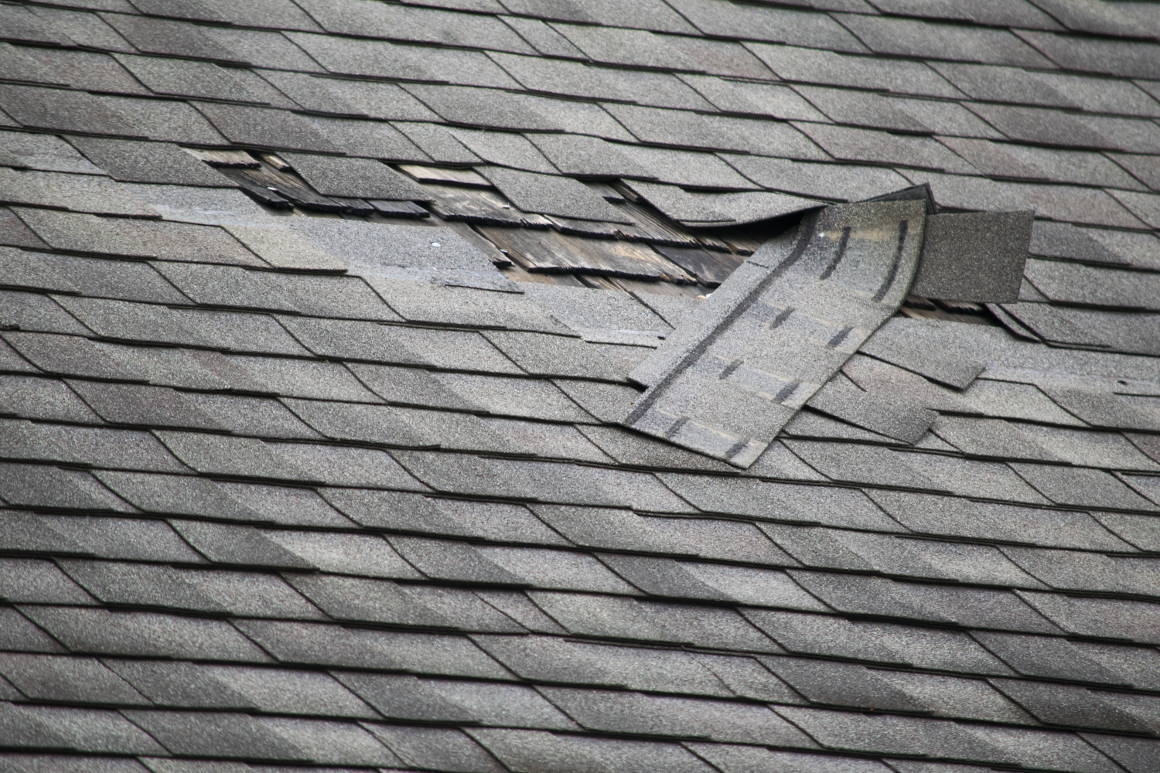 Once you've done a full walk round, grab your ladder and head up there. Clear any debris such as leaves or branches (make sure you do it safely).
Check for any missing or bent shingles you may not have noticed in your initial inspection from ground level – these we'll need to be addressed.
Another important item on the list are vents and skylights. You may have multiple vents on your roof. Each of these stacks serves an important purpose in helping your attic breathe. Chip any cracked or damage sealant and replace immediately.
If you think there may be more damage than meets the eye, head into your attic. Look for daylight coming in through the cracks. Where there's daylight, there is can be water.
Minor repairs like applying sealant are great for do-it-yourself'ers who look forward to a spring project. But if you find yourself with a leaky roof – give us a call!
EAVESTROUGHS & GUTTERS
---
Drainage is crucial to the protection of your home's foundation. Your eavestroughs can get clogged with debris such as leaves and branches. Come the spring, they will definitely be in need of a cleaning.
Check out our post on cleaning your eavestroughs safely!
Should you want to protect them and cut down on the amount of time spent up on a ladder, check out alu-rex leaf guard systems; we work with these exclusively. They eliminate debris from backing up your eavestroughs and are easier to clean.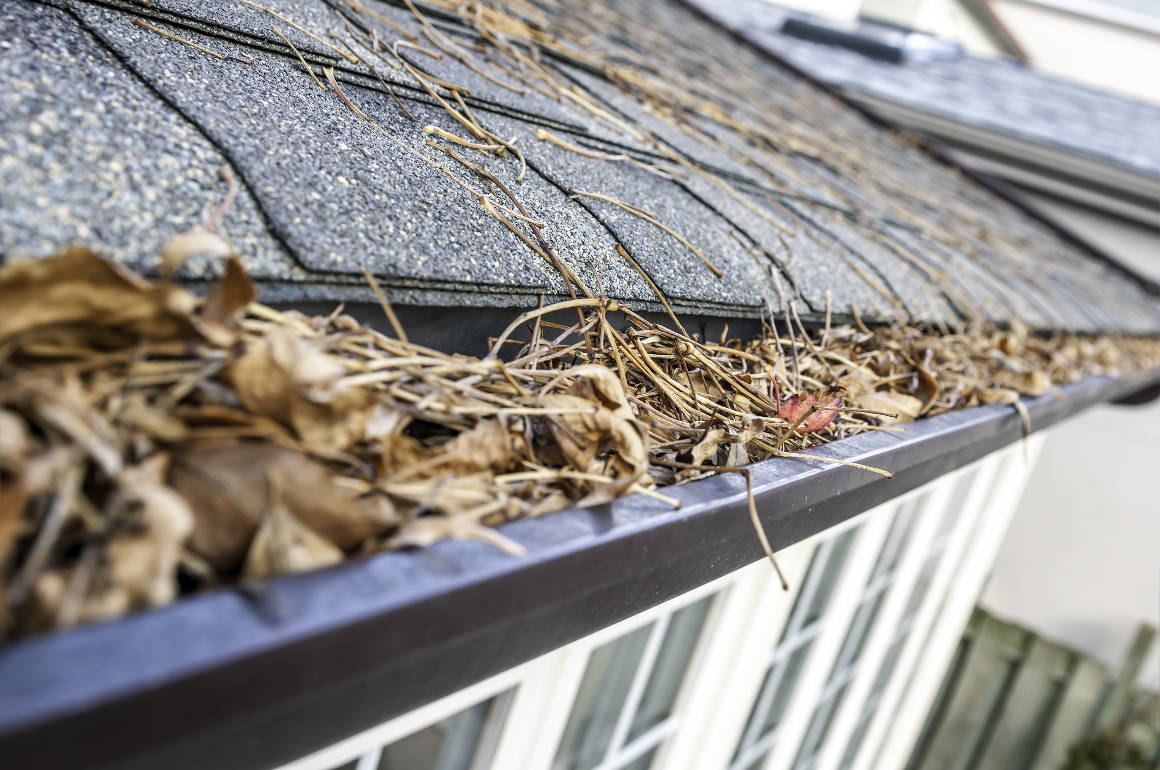 Once you've gotten rid of the gunk, check each section of trough for cracks or bends. Structurally speaking – you don't want heavy rain to break off a piece of it, especially when you need it the most. Check all fastening points as well.
Your gutters should be placed with optimum drainage in mind. Make sure that they drain down the natural slope of your property. The transition from cold to warm weather can cause the ground to expand which could throw off your property's natural slope.
Don't forget: we're eavestroughing experts. Need help? Give us a call!
SIDING
---
The spring is the perfect opportunity to fix up worn out siding!
First off check your siding for any cracks or damage sustained due to cold weather. When siding cracks it allows moisture to penetrate the wood causing rot. You also run a risk of unwanted pests like termites as well.
Clear any unwanted vegetation or low hanging branches to lower that risk causing further damage.
You may want to spend some time cleaning off stuck-on dirt, tree sap, etc. Scrub off the organic matter; power wash the dirt later on in the season (late May).
The spring can be the perfect time for a fresh coat of paint. Different methods of preparation are advised based on the type of siding! Everything from a quick clean to intricate sanding; click here for more.
See Also: Siding Installation & Repair Services.
DECK & FENCE
---
When installed correctly, a fence and/or deck is meant to last 20 to 30 years. But there's no guarantee of good craftsmanship if you never saw it installed. That's why every spring you check the condition of your boards and fasteners.
Looks for signs of rotting. It'll show up as soft spots in the boards, splintering, or mould. Winter is rough on wood and can loosen up the odd board or piece of railing. Carefully inspect all structural components of your fence and deck.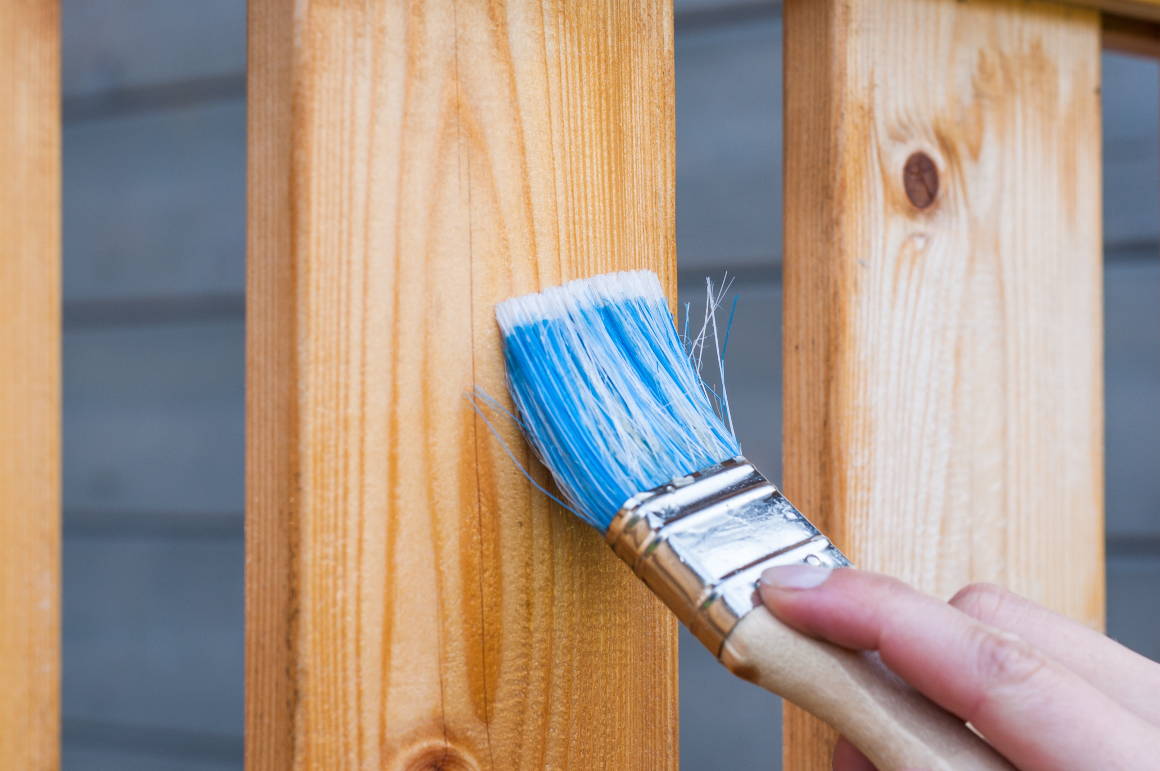 Ensure the removal of all overhanging branches. Heavy snow can cause trees to lean too far the wrong way. They can cause major damage to your fence or deck if unattended.
Once you've repaired all the structural components needed to be addressed, that deck/fence could use a good sealing. Power wash off all dirt and mildew and apply a weather resistant stain to provide an extra layer of protection.
DRIVEWAYS & WALKWAYS
---
Asphalt and concrete experience expansion and contraction as the weather changes. This can cause stress cracking or chipping in your driveway or walkways.
Driveways are a challenge due to vehicle traffic. If you identify an area of asphalt that has cracked or has sunk due to weather, it's best to address it ASAP. The change in the surface can lead to larger portions coming out. If it's a minor patching job look for an asphalt cold patch. Make sure to check the load rating once set; you'll want to make sure it can handle the weight of cars driving on it daily.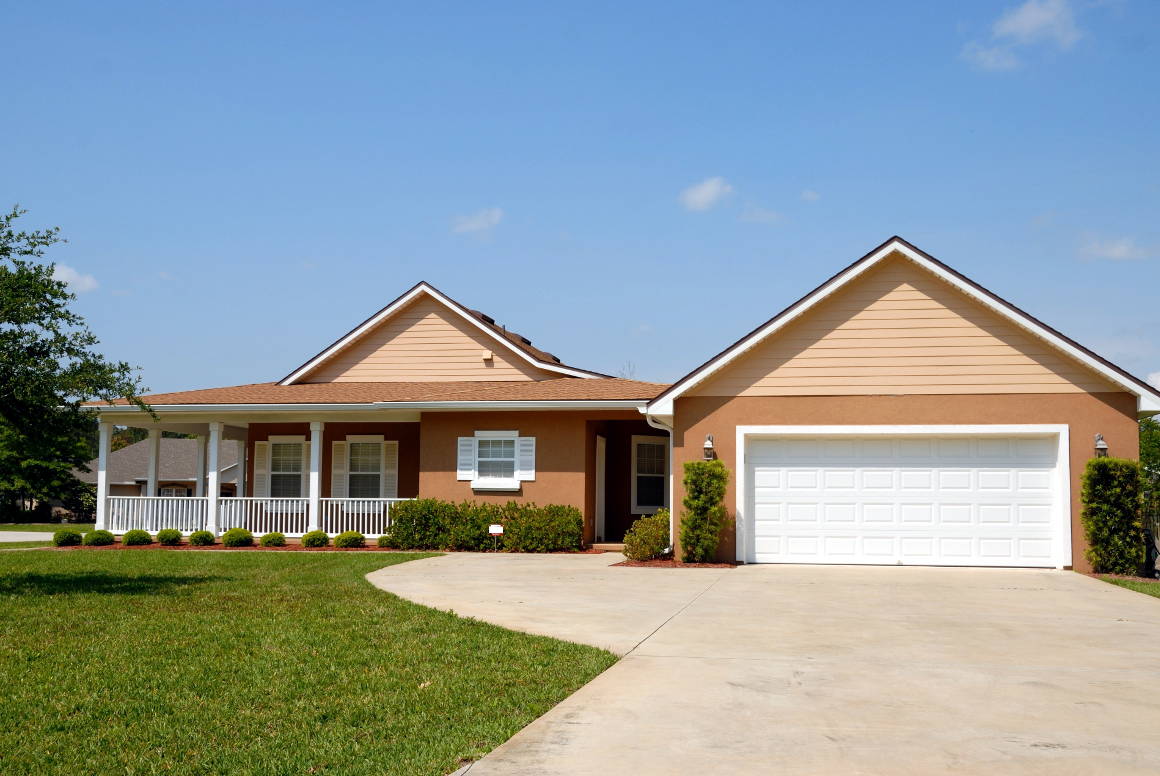 Concrete driveways and walkways can be very finicky. The material can behave differently than asphalt and require more upkeep. Many hardware stores will offer a simple patching compound and the necessary tools to repair any cracks or holes. Ensure that your driveway and/or walkway will be dry for at least 24 hours following the repair.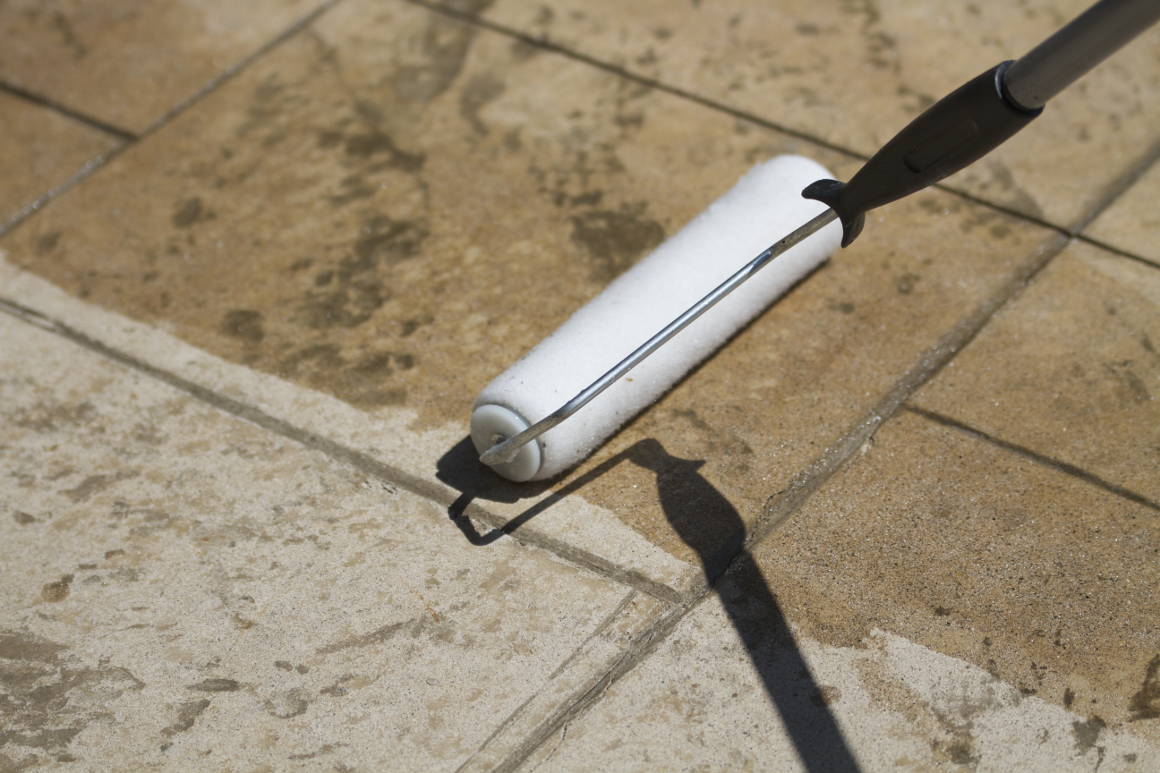 Sealing your concrete is an important step to keeping it protected during the spring and summer. Your contractor may have sealed it prior to the winter if newly poured. However, the use of rock salt can cause sealer to whiten or peel. You can purchase chemical to strip the sealant if you choose, although it may be more cost effective to re-emulsify it. Re-emulsifier is a chemical compound that turns the sealer into liquid again, allowing it to be carefully rolled onto the area. Be sure to follow all instructions given with the product you choose.
If you are looking to put down a fresh coat of sealer look for a non-yellowing solvent based sealer for the best results. Apply the sealer when the temperature sits above 5 degrees and the area will remain dry for 24-48 hours.
---
Our checklist will set you down the path towards an awesome spring. If you needs help with any jobs on your spring maintenance checklist – call us today!