Summary:
Roofs protect your home from extreme elements; damaged roofs lead to leaks.
Curled, missing, or cracked shingles signal a need for replacement.
Moss retains moisture, potentially damaging roofs; sagging roofs require immediate expert attention.
Neighbors replacing roofs might indicate your roof needs attention.
Have you ever woken up in the middle of the night to a nasty rain storm? Between the loud pelting of rain and roars of thunder shaking your home, it may be difficult for you to sleep. As you lay awake, have you ever been thankful that the bad weather is out there and you're safe and warm in here?
Well, it looks like you've spoken too soon.
A few drops of water land directly in the middle of your forehead and immediately you know that it's going to be a long night. A few more drops and already you're wishing you hadn't ignored the signs that your roof was on its way out.
That's okay- we can help.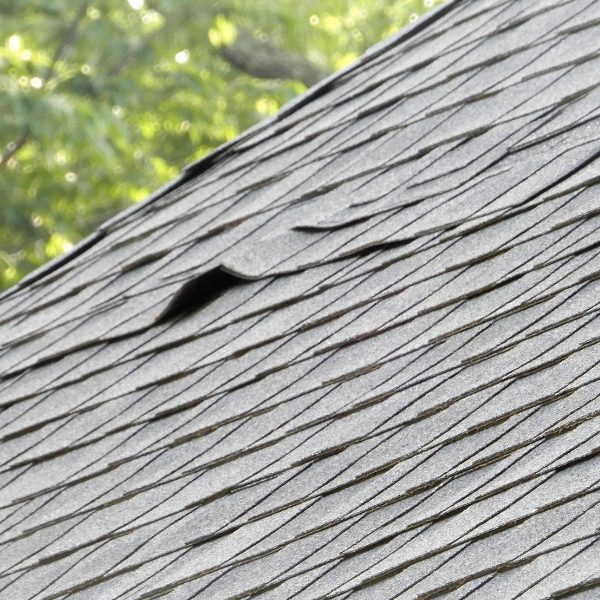 GENERAL SIGNS THAT A ROOF NEEDS TO BE REPLACED
Your roof is what separates you from the extreme Albertan elements by acting as a lid on top of your home. Much like other lids, when a hole is present or damage has occurred, it doesn't take much for liquid to penetrate.
Below you will find a few common warning signs that your roof may be past its useful life. Ignoring these signs can be costly down the road.
A vast majority of roofs are made out of a wooden frame with plywood nailed on top, finished with a layer of shingles. These shingles are your number 1 indicator of when it might be time to show your roof some attention and have it replaced.
Curled shingles or the absence of shingle tabs in some spots is a good indicator that it is time to have it redone. In addition, cracked shingles indicate that they've taken a beating from the elements and need to be replaced. Shingles are one of the top-3 reasons a roof leaks.
Leaking Behind Eavestrough Due to Cracked Shingles
Cracked shingles allow water to gain access to the roof easier. It also allows that water to bypass the eavestrough, resulting in an inconvenient (and potentially dangerous) leak.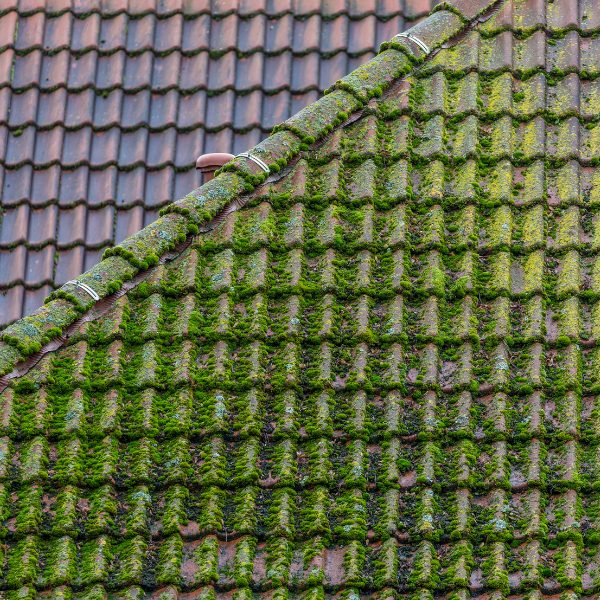 Moss
Moss can grow on roof surfaces that don't receive much sunlight. Although mainly acting as a cosmetic issue, moss retains moisture, and in a freezing climate can cause damage to the roof surface.
This damage can lead to even greater issues. Best practices are to ensure the moss is properly maintained. Although it can be brushed away, it will continue to grow back. Make use of your time on the roof when maintaining the moss to visually inspect the area to determine whether or not it is time to replace your roof.
Pay Attention to Your Neighbours
If you notice that your neighbours are all having their roofs redone, it is a pretty good indicator that you should be as well.
Especially relevant for those of us who live in subdivisions, your neighbours home was likely built around the same time period as yours. In addition, their homes have been enduring the same weather conditions as yours.
Chances are if they feel that their roof needs a little bit of tender loving and care, yours could do with a make over as well.
Is my Roof Sagging?
Stand out on the street and look at your home. Does your roof appear to be sagging? If yes, you need to call an expert (like us) right away.
NOW THAT YOU'VE SEEN THE SIGNS, ARE YOU READY TO COMMIT?
We hate to be the bringer of bad news, but unfortunately any of the above signs means it's likely time you had your roof replaced.
At Big 5 Exteriors, reroofing is a breeze. With 30+ years of experience roofing in Alberta's bizarre climate, we have the know-how and expert contractors to ease your worries.
What's more? With our services backed by our big 5 year warranty and free estimates, you have absolutely nothing to lose by giving us a call!